A long time ago, there lived a King who had a castle made of flowers. His aura was so strong that even the queen of flowers accepted his marriage proposal. It felt like the relationship was bound to happen to the world, and the Kingdom looked nothing less than heaven itself.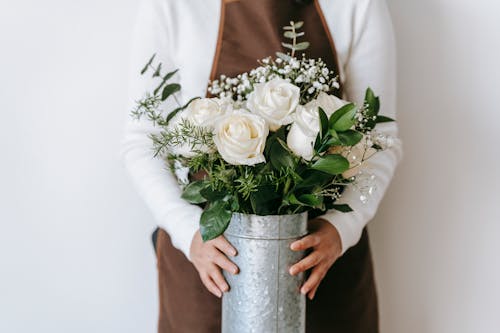 People thought the King would not get to enjoy the luxury for long as flowers would die soon, leaving the castle to history. But the King knew he was blessed, and he appreciated his luck the way flowers scattered gleeful colours around. He was kind and big-hearted, and making people smile was his motto.
Years passed, and the castle kept blooming. One fine day, the age factor took over the continuous breaths of the King, and he was laid in the ground. All the flowers of the castle shattered themselves to rest along with the King, and the 'queen flower' found herself a loved piece on land above the grave to plant the foundation of an ever-blooming online flower garden.
Moral of the story: Flowers are to be cherished forever and provide so much to learn. Flowers must be included in the daily routine.
The aura of flowers can make our lives in the current rapid world a bit calmer and full of happiness fading away.
Positivity – It surely depends on personal choice, and we are no one to suggest a shift from your belief. But, there are people who believe that negative energies can be anywhere, and they become the reason for life problems. Keeping flowers at your place is believed to bring positivity which leads to a happy life. In current times, there are so many negative things around, and it can lead to negative thoughts in your mind. Flowers are scientifically proven to keep a mind filled with positive vibes and positive thoughts.
Creativity –
Most people have only seen a few varieties of flowers, and people agree that flowers are one of nature's best creations. If a person can be witnessed with every single flower that grows on our planet, it will be like witnessing a land of dreams. And as the flowers are a creative creation of nature, staying around them also helps humans to develop creative abilities. For those who have small children in their home, keeping flowers in a vase or flowering plants will help in boosting their children's creativity.
Productivity –
You may have seen office spaces that are decorated with indoor plants and flowers. And keeping both the items on the desk is just a normal thing in the corporate world. Do you really think that they are there just for decoration? Obviously, not! A company wants its employees to be at their productive best throughout the day, and that's where the plants and flowers step in. Including the above two factors of positivity and creativity with productivity, it is clear why flowers should be there in our daily routine.
Gifting – We all love to express our feelings to our dear ones through the way of gifts on many different occasions. And we pick so many different types of gifts occasion by occasion to stay at our gifting best. People go by the trend of gifting such a thing that can be useful for the receiver. If you want to tickle the heart of the receiver in a vibrant and natural way, then presenting flowers is the best idea. You can choose from discrete flower arrangements, or you can choose to present an indoor flowering plant.
The best is to have a flower subscription from the best Delhi florist or wherever you reside. You will have fresh blooms every day at your doorstep.