The real estate sector is a well-built pillar that supports the foundation of the country. It is one of the oldest and most diverse sectors comprising in it the benefits of a very large portion of the nation. It also nourishes the sectors indirectly and directly linked to it, like the construction industry, employment industry, the agricultural sector and so on.
Investing in real estate can be a hassle for beginners but do not fret, we are going to break down the four types of real estate and explain why so many people are investing in real estate.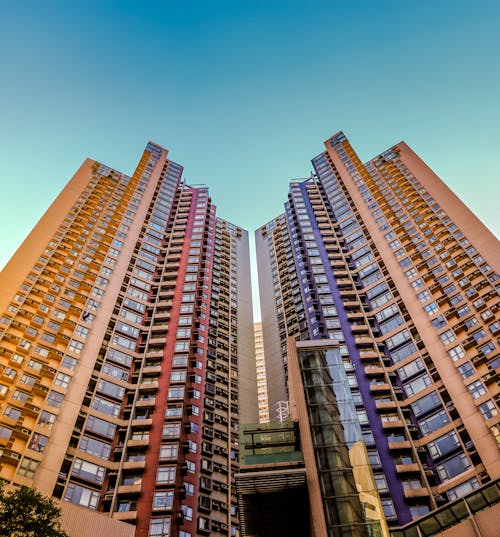 What Identifies Real Estate?
Over the course of time, real estate became a legal term to identify a royal grant of estate land. The word "real estate" was first mentioned in the 1660s, so it has Early Modern English etymological roots. The term "real" comes from Latin and means "existing, true, or genuine."
The two main components of real estate are,
Land, such as a subdivision lot,
Improvements, such as a single-family house constructed on the lot.
Real estate also has distinct physical and economic characteristics that set it apart from other asset classes:
Unique: No two pieces of real estate are identical
Scarce: Land is limited in supply, and only a certain number of structures can be built on a single parcel
Improvements: Developments or changes of any kind made to the property will raise its value by generating more revenue or converting it to a greater use.
Permanence: Water and sewer systems, as well as sidewalks and streets, are difficult to repair and cannot be moved once they have been established.
Immobility: It cannot be transferred from one location to another.
Ineradicable: Land is eternal (except in cases of erosion)
Environments: The real estate supply and demand is influenced by user priorities, such as good urban neighborhoods and school districts, population and employment development, and business-friendly governments.
The Four Major Real Estate Types
The real estate sector provides many investment opportunities, so it can be daunting to decide which area of investment is for you or not.
It is helpful to know the four main types of real estate and how they work if you're just getting started in the market. Then you can choose the best real estate asset class for your investment strategy:
Residential Real Estate
Commercial Real Estate
Industrial Real Estate
Land
Take into consideration that each form of property has unique benefits and drawbacks that will affect your earnings.
Residential Real Estate
This is the most common type of real estate, a large number of potential clients prefer residential property because it is what they recognize most and can get personal use out of.
They may include, but are in limited to,
Apartments
Houses
Duplex
Triplex
Mobile homes
In Pakistan, one would easily find the citizens excelled in residential property expertise because it is one of the most trusted and commonly used investment strategies. People purchase a land or a house and leave it for a period of time. The value of the property rises gradually, they keep an eye on house rates or identify the housing bubble and sell the house when they are at their highest. They may also live in a portion of the house and rent out the other portions, a large number of people we know go with this, they never face financial problems and neither do their generations receiving the property. 
Commercial Real Estate
The demand for commercial real estate falls at the second. While everybody needs a place to live, not everyone needs a place to shop – at least not at the same time. Therefore, the commercial real estate market is smaller. Commercial real estate is the land used for business purposes including,
Property for leisure and hospitality
Facilities for self-storage and mini-storage
Gas stations
Utility stores
Garages and parking lots
Cinemas
Smaller multifamily properties with five or more units, as well as apartment buildings
Office space consisting of medical centers and office towers
Retail space consisting of fast food franchises, malls and power centers.
In Pakistan, commercial property has long been a common investment option for people of all backgrounds and financial circumstances. It is stable, healthy, and has a high potential for profit. Commercial real estate has a number of advantages over residential real estate. Having a commercial property ensures a consistent business for you should you treat it well.
Industrial Real Estate
A property used for manufacturing, shipping, processing, warehousing, or wholesale is referred to as an industrial property. It is more of an invisible backbone of a company, which stores all the goods they sell.
Common holders of industrial property may include manufacturers, large storage and warehouse tenants, and research and development organizations.
These structures must ideally be designed according to their intended use. The main kinds of industrial real estate can contain,
Manufacturing establishments
Food manufacturing units and production facilities
Storage facilities with freezers and refrigerators
Distribution centers and storage facilities
Parks for research and development
Solar generating stations and power plans
In comparison to residential and commercial real estate, these properties have lower operating costs. They also have lower management costs, which differ based on their application. The government of Pakistan pays special attention to the industrial real estate as it is what the country thrives upon.
Land
In urban areas, vacant or raw land is acquired for potential construction as well as natural resource rights such as mineral, water, and air rights. When compared to established properties with buildings and tenants, investing in land is a common long-term strategy since taxes and maintenance costs are typically very low.
The following are some examples of land investments:
Raw land that has not been utilized
Recreational land for camping, hiking, and fishing
Farms and ranches
Woodlands
In Pakistan, the investors and community, share an interest in the purchase of land because of the high Returns on Investment (ROI) and innovation opportunities.
Conclusion
If you are a real estate investor or wish to become one, it is critical to know which type of real estate is right for you. Know that not every market is conducive to all four forms of real estate. That is one of the main reasons why many people start with residential real estate or just buy raw land with the intention of resale. The residential real estate market is twice as big as commercial real estate, financing residential property is easy, and houses are a property type that everyone can easily be familiarized with.
Author Bio
M Junaid Lead Writer, Content Marketer at Sigma Properties | Capital Smart City, A writer by Day and reader by night